There's really nothing like someone stopping you in the office kitchen to tell you that, "you always have the cutest outfits!" - especially on an incredibly dreary day (for the 4th day in a row). I forced myself into something nice and put together rather than opting for another tee, jeans and my Sperrys yet again, and it's moments like that that remind me why I should
always
make the extra effort, even when I feel like I can't be bothered.
Someone is
always
noticing, and you are always making an impression, whether you like it or not.
So what am I wearing today?
J.Crew Tippi Sweater in Bright Dahlia (old)
+
+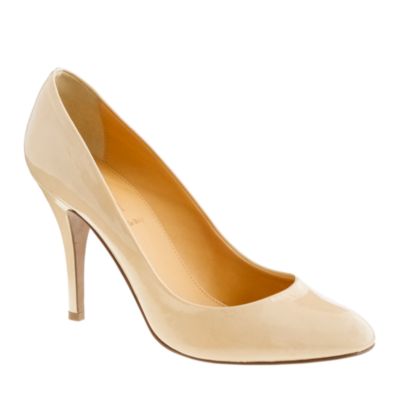 Calvin Klein Nude Pumps (best Nordstrom Rack purchase EVER - similar
here
)
+
Ostrich Feather Headband
+
This J.Crew clear crystal ribbon necklace (of course I'm wearing a Tippi in another color - definite addiction as my total is now up to 5...)
Today is one of my rare days of NOT dressing for the weather; I am in protest.
Do you dress for the rain or do you rebel against it?