I've been a huge baby about jumping on the peplum train this season, admittedly. When things with super-defined waistlines come my way, I immediately get nervous. I've always considered my body to be a little weird; my natural waist falls somewhat lower on my torso, and having broad shoulders makes me VERY hesitant to add volume elsewhere on my body as my only narrow parts are from my hips to the ground.
And fear #2: I have a baby belly - in a place where I really was convinced the cinched waist would hit me. It's this weird spare tire-ish thing right above where I normally wear the waist of my pants - and it's the widest part of my mid section. The LAST thing I ever want to do is have any seams, hems, waists, etc hitting me. There was just no way peplum was going to work on me.
Then, a friend randomly brought up that she though the peplum cut was made for my body? What? Are you on crazy pills? She's been nagging me to try one on for months now - and with my boyfriend out of town last weekend, I had time to occupy myself with shopping adventures - one of which was my first brush with peplum.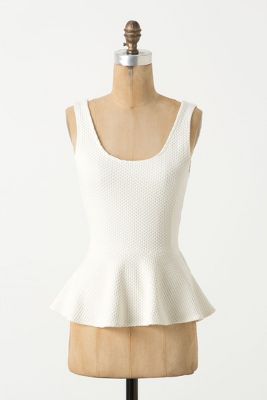 Immediately after putting it on, I knew I had been sorely, sorely mistaken.
First of all, it is one of the most comfy things I've ever put on my upper half. So stretchy and just sits wonderfully.
Looking back at this one, I think the seam might be a 1/2 inch too low - see that crest of a donut on my side? I think I can easily either have the straps shortened, or opt for a smaller size (I didn't know they made an XS until I revisited the site!). But needless to say, I'm excited to sport this puppy around town.
I mean, can't you see the excitement on my face? Duh.
I am SO glad I got over my stupid, stupid peplum prejudice before this trend came and went. Now I'm all about coming up with outfits to pair it with! Right now, I'm thinking: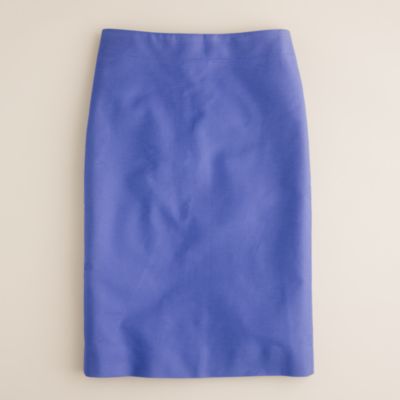 This guy
(really in any of the gorgeous colors)
OR
OR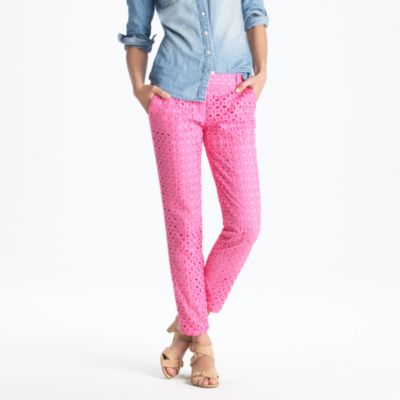 These
swoon-worthy beauts (on sale in (almost) my size!).
& obviously...
These little adorable
shorts
! I mean, really...I almost can't handle them.
Are you on board with the peplum trend? Am I the only one out there who was irrationally afraid of it? Probably. How do you style your peplum?