I had a much more somber and frankly pretty emo post in the works for this morning, but something MUCH more timely and exciting has liften my spirits on this gloomy Monday. Upon returning from my weekly Monday morning meeting, I found a Serena & Lily sale at One Kings Lane in my inbox.
It's no secret that I'm on a spending freeze at the moment, since I complain about it in basically every post, so I can't be completely devastated that most of these items are sold out. At the very least, this sale gives me hope that there are more to come from OKL in the future and I can scoop up some of my favorites for the new apartment.
But in the meantime, check out these goodies.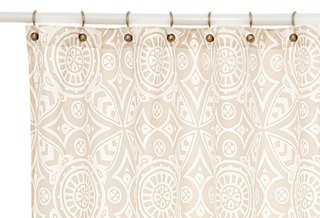 This
shower curtain
would be perfect in our new sandstone bathroom. Womp womp.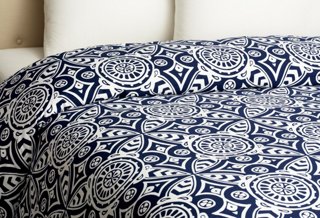 I have loved the Catalina collection for a while now, and
this duvet
really would have been the perfect jumping point for my new male-friendly nautical styled apartment.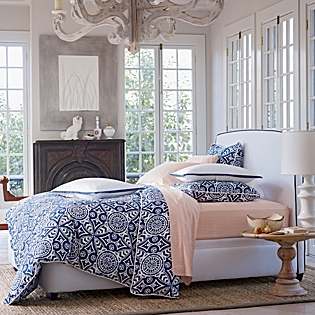 I mean, RIGHT?!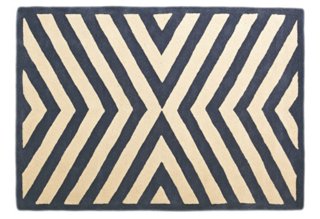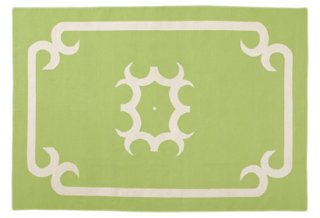 And then there's this adorable
handwoven rug
that would have been perfect in my already Serena & Lily-ed out room.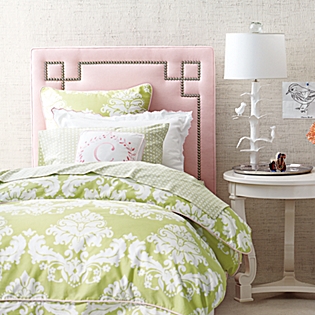 Yeah, I'm 25 and I have this green & pink bedding - get over it. Unfortunately this gorgeous set is likely going to be retired to the guest room come September since this is pretty much the complete opposite of gender-neutral bedding.
Are you a Serena & Lily fan? What kind of bedding do you usually go for?