After losing the apartment of our dreams two weeks ago, the boyf and I have officially leased our first apartment and are moving in together in September!
I am still somehwhat in denial about the hugeness of all of this, but the one thing that's immediately on my mind (and admittedly has been for a few months now) is how we're going to combine all of our things and create a space that's really our own - all while still being able to pay rent.
I am lucky enough to have a guy that lets me run with my tastes, and in the case of interior decor, he has tentatively given me the green light to put our home together. Though I would never purchase anything without getting his opinion (he has to live with it too!) - I've already started looking for pieces that will work with what we have, but give our things a (much needed) dash of styling.
My number one is investing in a new, nice rug. The rugs we both have are both extremely high pile, and after just one year, mine is eternally dirty and needs to go, stat. My sectional is a fairly deep mocha shade, so I'm trying to stay away from dark colors, and definitely opting for a dhurrie or flat woven for our new place.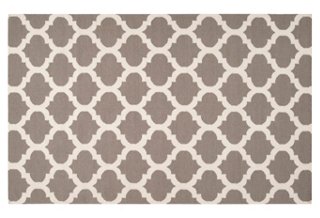 Too dark for a deep brown couch?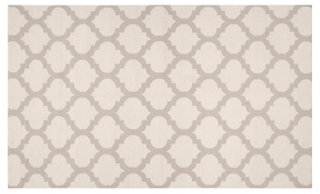 I totally love this, but I know it would show every spec of dirt..and the boyf is not the cleanest of boys. Sigh.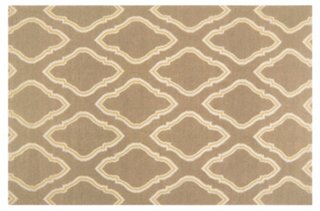 I love this pattern and the hint of cream/yellow...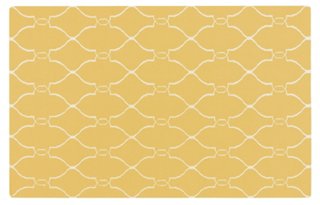 Or do I want to go full-on yellow (or another color) for a pop against the brown? Too risky?
Or do I save the money and DIY a sisal rug? I've been dreaming of this since I first saw Mandi's segment on the Nate Show...
I know it's early and I'm getting ahead of myself with so many options (all via OneKingsLane) - but I can't contain my excitement! Which would you pick?